December 3 is observed as International Day of Persons with Disabilities, the world over. We are excited to offer a 50% discount on all products on Dec 3, 2022 to show our commitment to creating an inclusive society. We sincerely hope more communicators get access to robust AAC and learning solutions through this flash sale.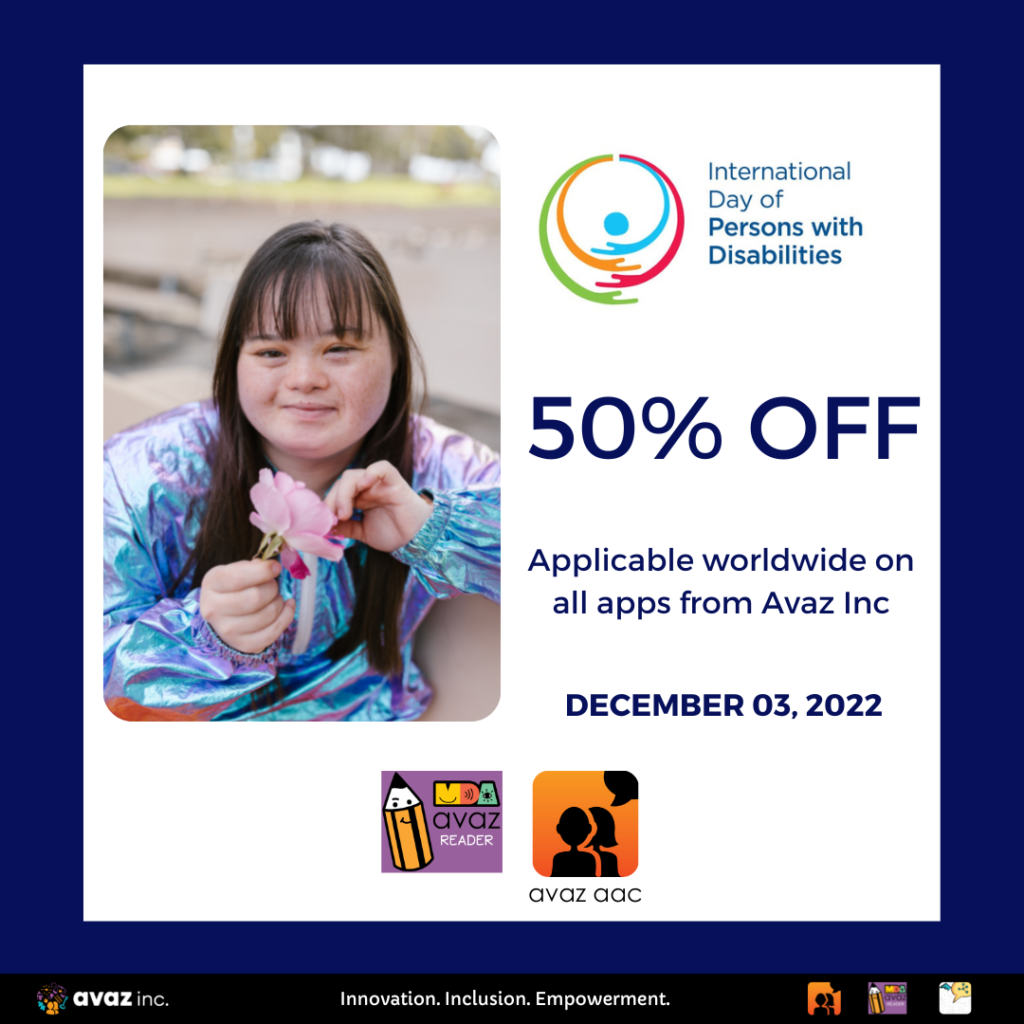 *Prices displayed below are the discounted prices which will be active on Dec 3, 2022.
All our products are also available for purchase from the Apple App Store and Play Store
Learn more about our assistive technology products that empowers users through communication and learning.
* Please note that the discounted prices mentioned below are for the Lifetime purchase of Avaz AAC and MDA Avaz Reader.
---
Help us Spread the Word
Share this news with loved ones who would benefit from it the most.
Queries?
Our Support team is here to assist! Reach us 24×7 at support@avazapp.com