Each New Year brings with it immense promise. A promise of fresh ideas and a renewed energy to bring those to fruition.  And 2019 is no different. After a deeply meaningful 2018, all of us here at Team Avaz are extremely excited about the coming year. 
What are some of the things that will have the greatest meaning for our users – this is the question we asked ourselves as we planned for 2019. After much thought, here are some of the things we have decided to focus on, in this brand new year.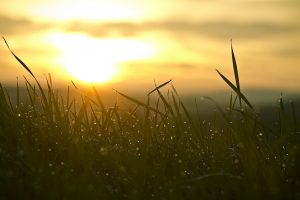 PRACTICAL INSIGHTS 
One of the biggest focus areas for us in the coming year would be to provide you with the best resources, information and research that you can use to equip yourself to become even better at what you do. Whether you are a parent, a caregiver, an educator or a therapist, we will strive to bring you the most relevant and useful content through the year. We would love to hear from you about what it is that you would like to know more about. Do tell us that in the comments section below and we will get cracking to bring you just that!
CREATING BETTER COMMUNICATION PARTNERS
Continuing in a similar breath, but with a more specific objective, this year we want to work with you to enable each one of us (ourselves included!) to become better communication partners. To do this we would need to create many communication opportunities. Additionally, use strategies that would enable those who we work with to communicate better and do so at their own pace. To this effect we are looking at –
Creating online and offline opportunities to interact and learn from each other.

Conducting workshops, training webinars and demonstrations to create greater understanding of AAC in general and Avaz in particular.  

Creating tried and tested pool of resources and content on effective communication partnering strategies.
We believe that such opportunities for all of us to engage and share knowledge will go a long way in making all of us better communication partners for the people we work with.
PRODUCT IMPROVEMENTS
The year gone by saw some big ticket improvements to Avaz. And this we are hoping to top that and are raring to go to make Avaz even better. We are already working on adding many new languages. In addition, expect to see some really powerful new features that a lot of you have been requesting for. And of course, we will keep working to iron out the creases and tweak the existing features to give you a better Avaz experience, every time!
Stay tuned to this space for news on updates and new features ☺
NEW PRODUCTS
At Avaz, at the core of everything we do, is the belief that technology can empower any individual with special needs. To that effect, we have been working on many new product concepts and prototypes. This year we expect to release at least two new products. We will share with you more on this soon!
---
In 2019 we recommit ourselves to our mission of Making Every Voice Heard.  As usual the user will be at front and center of all that we do. Avaz is here to stay and grow with you, every step of the way!
Here's wishing you and all your loved ones a very happy, healthy and prosperous New Year!