Communication is a fundamental human need. That said, communication can be especially challenging for individuals with autism. Fortunately, advances in technology have led to the development of a variety of communication apps. These speech apps can help individuals with ASD express themselves more effectively. However, with so many options available, it can be difficult to know which AAC or communication app is the best fit. In this blog post, we'll explore 3 key considerations to keep in mind when choosing apps for those who are autistic. 
Is It Easy to Customize and Personalize Your AAC App?
AAC app users should have the ability to customize and personalize the app with ease. They should be able to do so according to their individual communication needs and preferences.
Customization can vary depending on the app. The mark of a good AAC app is that it allows users to customize and personalize the app. This includes things like vocabulary, pictures, and symbols. For example, the user may want to add words or phrases that they frequently use for easier navigation. The Favorites Folder in Keyboard Mode on Avaz AAC allows the user to store their frequently used phrases. Imagine being able to save phrases used at home and school in separate folders! Or having a dedicated comments folder for easy access at all times 🙂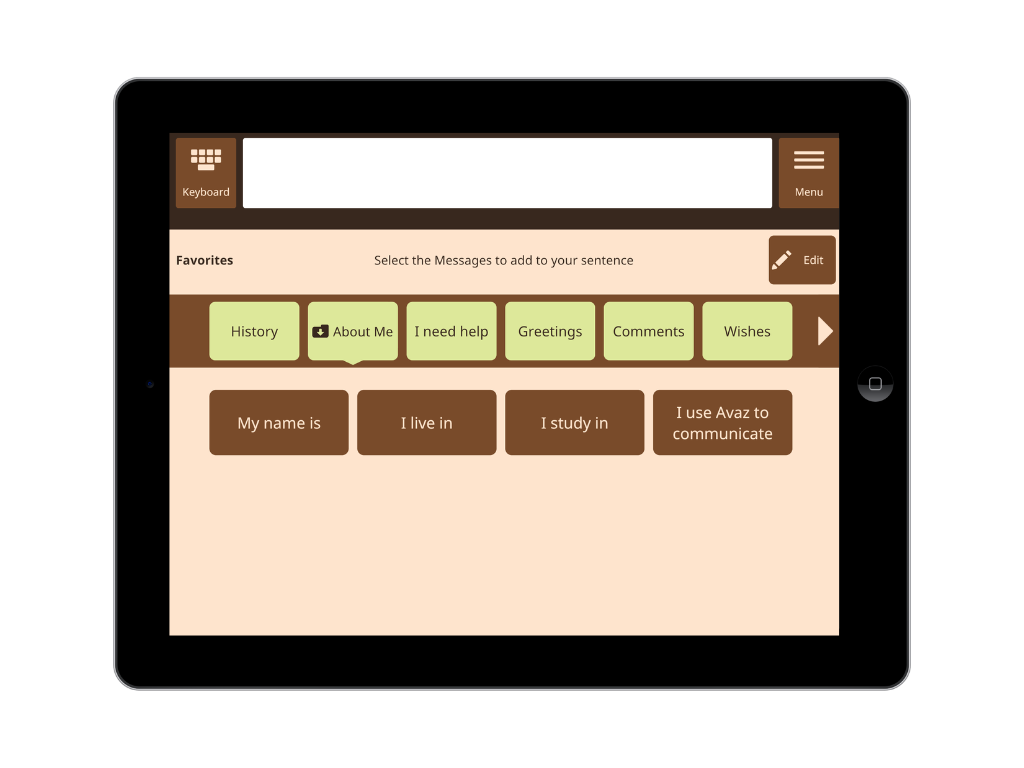 Personalizing an AAC app can be a fun and empowering process for the user. This is because it allows them to have more control over their AAC language and how they communicate with others. It can also help them feel more connected to the app. This in turn makes it more likely that they will use it consistently. Have you tried the GIF feature in Avaz? Here's how you can do it!
Is a Low-Tech Option Available?
Many parents may not realize the significance of utilizing low-tech AAC solutions along with high-tech options. Once they do appreciate the importance, parents can ensure that their child has access to AAC communication tools at all times.
Suppose a child enjoys swimming. It may not be practical to use a high-tech AAC device in the water, so low-tech options can be helpful. The child can have a laminated communication board with pictures or symbols of words & phrases they may need while swimming. For eg. phrase such as "I need a break" or "I feel cold". This way, they can still communicate their needs and preferences while enjoying their favorite sport.
Additionally, parents can create customized picture cards for their children using AAC apps that offer a print feature. This will allow them to have access to their child's vocabulary in a portable and convenient format.
How Important is Flexibility in an AAC System?
An AAC system should be flexible, allowing for adjustments and updates as the individual progresses and develops their communication skills using AAC language. As the user's needs change, their AAC system can be adapted to support their ongoing progress and development.
Overall, a well-designed AAC system can play an important role in supporting an individual's progress and helping them to achieve their full potential. It is important to work with a speech-language pathologist or other AAC specialist to determine the most appropriate AAC system for the individual's specific needs and abilities.
---
Besides Avaz AAC, we provide a whole host of exciting products & services. Use the buttons below to explore Avaz!