Angela Moorad is a Pediatric SLP with 30 years experience in Augmentative and Alternative Communication (AAC). Here's what she had to say about Avaz AAC app.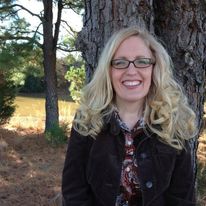 The keyboard area in Avaz AAC app is such great option to be a bridge between symbol-based AAC & text-based AAC. – Angela Moorad, Pediatric SLP
About Avaz Live
"I finally had time to look at this a little more closely. I watched the full video of the Avaz Live feature. Oh my goodness… SO cool! Looks super easy to do, requires no extra equipment, you can model remotely, edit and add vocabulary remotely, alter settings remotely, etc.
Updated to add: I just tried it out using two iPads. The modeling and adjusting settings worked like a charm. I discovered that editing worked best if both ends (therapist and AAC user) are running the same iOS, using same updated version of Avaz (see version at the very bottom in the Settings area within the app) and using identical vocabulary. Otherwise it created some glitches. Likely due to one on my iPads being on iOS 10.3.3 (below the requirements of iOS 11.0 or later for the current version of this app) and the other iPad being on iOS 14.2. The Avaz Live feature is only available on an iPad (not an iPhone…. even though it's an iOS Universal app)"
https://www.facebook.com/OMazingKidsAAC/photos/a.603383836379292/3697843316933313/
Watch the complete demo of Avaz AAC app here