December 3 is observed as International Day of Persons with Disabilities, the world over. A society flourishes when they embrace people of all abilities. And we are proud to do our bit to advocate for disability inclusion through our work.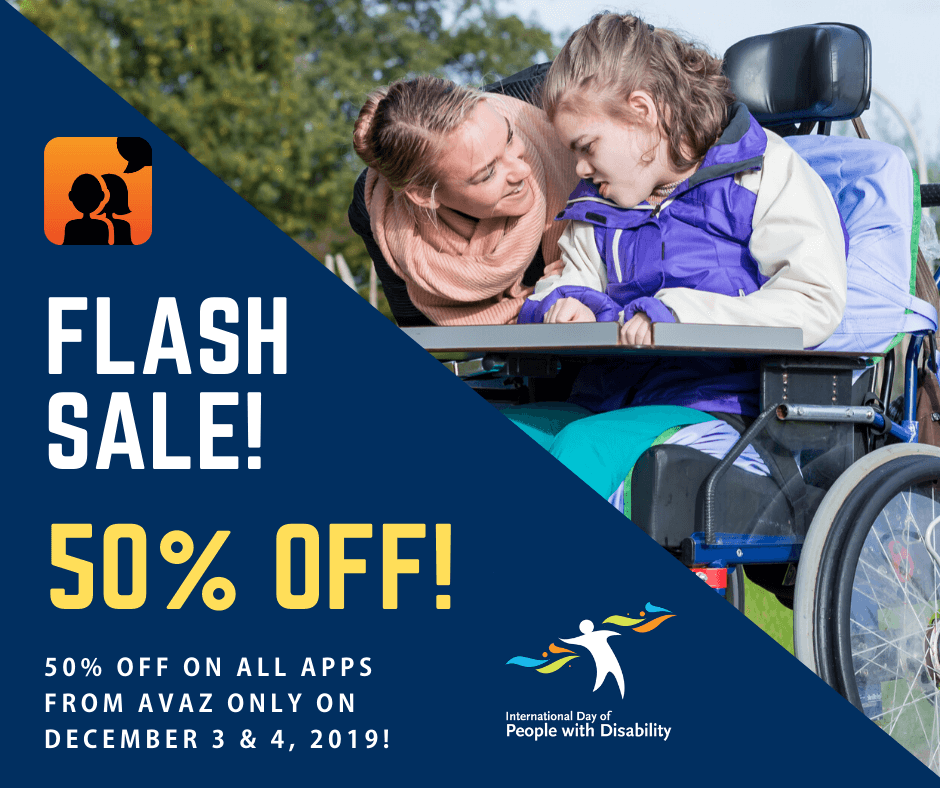 At Avaz, we know that AAC is a potent tool that gives people with developmental disabilities the confidence to voice their minds.
So, we'd like to show our commitment to their inclusivity by offering a huge 50% discount on all our products, only on December 3, 2019 and December 4, 2019. 
We are slashing our prices to honour what December 3 stands for.  So that no person with disabilities is held back from achieving excellence!
 The Date: 
Dec. 3, 2019 and Dec. 4, 2019
The Discount:  
50% off on:
All Avaz AAC products 

Avaz

Freespeech

MDA Avaz Reader for Dyslexia. 
Note: On Dec 4, 2019, all the discounted prices are applicable only if you make the purchase through the website.
Help us Spread the Word
Share this news with loved ones who have been waiting to buy one of our products. Tell that teacher friend of yours who has been eyeing our products for her school.
Queries?
Our Support team is here to assist! Reach us 24×7 at support@avazapp.com