Avaz Megaphone is a platform for neurodivergent individuals to express themselves through the written word. In today's blog let us read what Aditi has to say about AAC hesitation.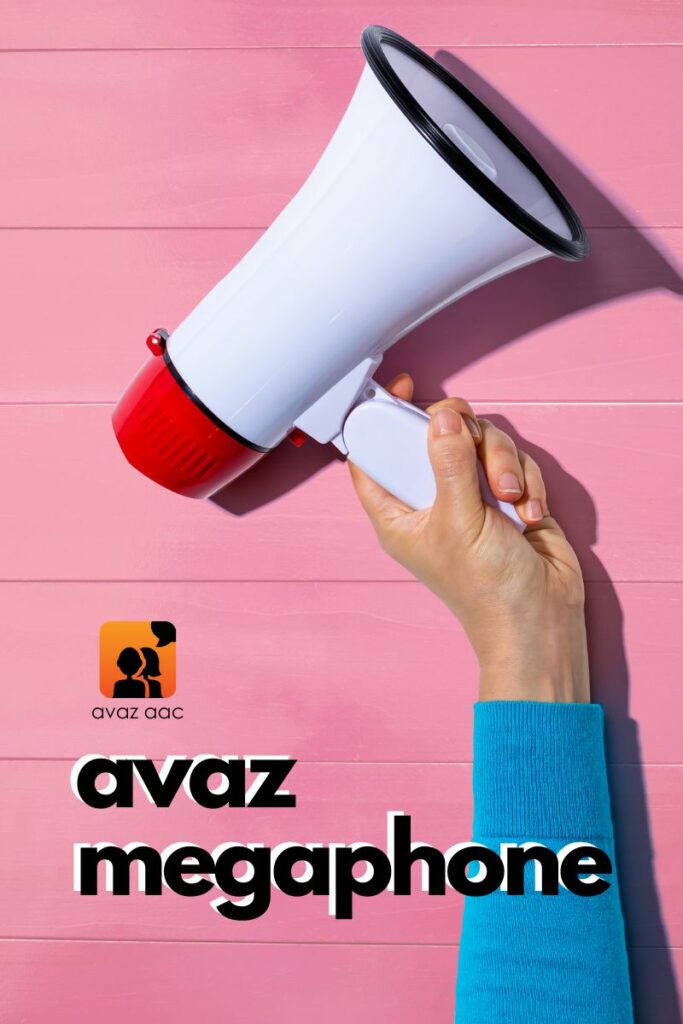 Hesitation Towards AAC
The irony of this piece coming from someone with a socio-communication disorder is not lost on me. That said, I have been wanting to pen these thoughts for a while now. It is specifically in the context of a few parents and professionals hesitating to introduce an alternative mode of communication to children on the spectrum. I understand that one of the biggest concerns is the fear that by giving the children an alternate mode of expression, you will be taking away the initiative needed to try and learn speech. I believe that this notion is false. Here is why.
Taking a Step Back
Let us take a step back to understand what autism is. It is a socio-communication condition that impacts every aspect of a person's ability to learn and live. As autistic people, our senses react very differently to environmental stimuli as compared to neurotypical people. This makes it very difficult for most of us to "talk", among other things. Comprehending us may be a grey area for the world at large. That said, we have the SAME need to communicate, relate and to be understood, just like anyone else. This is a need that our sensory profile may not support.
Given our reality, insisting on verbal communication in every single instance harms us a lot. It turns every interaction into a one way street, making us more and more frustrated.
Technology Helped Me Find My Voice!
If we logically think about it, even the most verbal of neurotypicals use alternate modes like gestures. Today, we all use text extensively to communicate at work and in life. E-mails, texting on social media, networking sites and even on the phone take up such a large part of our time each day. So why is there a taboo associated with introducing alternative communication modes to people with autism? Trust me, it is not going to prevent us from attempting to talk. It is just going to make our lives a lot easier and less frustrating. Personally for me, technology has helped me find my voice and my true calling in life.
A few lines of one of my favourite retro songs comes to my mind- Naam gum jaayega , chehra yeh Badal jayega , meri avaz he pehchaan hai – Literally translated , it means my voice is my identity.
Giving a person on the spectrum an alternative way to communicate is to help them find their voice and their identity. This is a thought that we need to think about and act on!
---
You can read read Aditi's previous article for the Avaz Blog here.
Avaz Megaphone is a platform for neurodivergent individuals to express themselves through the written word. We accept opinion pieces, short stories and poetry. Authors of accepted works will receive an honorarium. To make a submission please email us on: 

collaborate@avazapp.com 
WRITTEN BY
Aditi Sowmyanarayan
Student & Writer
Aditi Sowmyanarayan is an eighteen year old who uses Avaz, a text to speech app, to communicate. She goes to Ishanya India Foundation, a special school in Bengaluru. Aditi is an avid blogger and an aspiring writer. She blogs on www.smallstepbigthought.blogspot.com
She can be reached on Instagram at writeaditi and on her Facebook page : small step big thought