There's a lot to be grateful for this year. We may be social distancing but the pandemic has definitely brought families closer. This Thanksgiving, as we enjoy the feast with our loved ones, our sincere thanks are due to many who have been heroes in their own way. The mailmen, the pharmacists, the local grocers, doctors, and teachers have all inspired us by their selflessness and work ethic. Here's a huge thanks to all the awesome frontline warriors who go above and beyond to keep us safe under challenging circumstances 💝
Holiday equals fun. Get the family involved and throw in some great food, we have all the makings of an exciting day. Here are few activity ideas to make this Thanksgiving day a blast. And with just a little effort, we can have our AAC users participating in all these fun activities.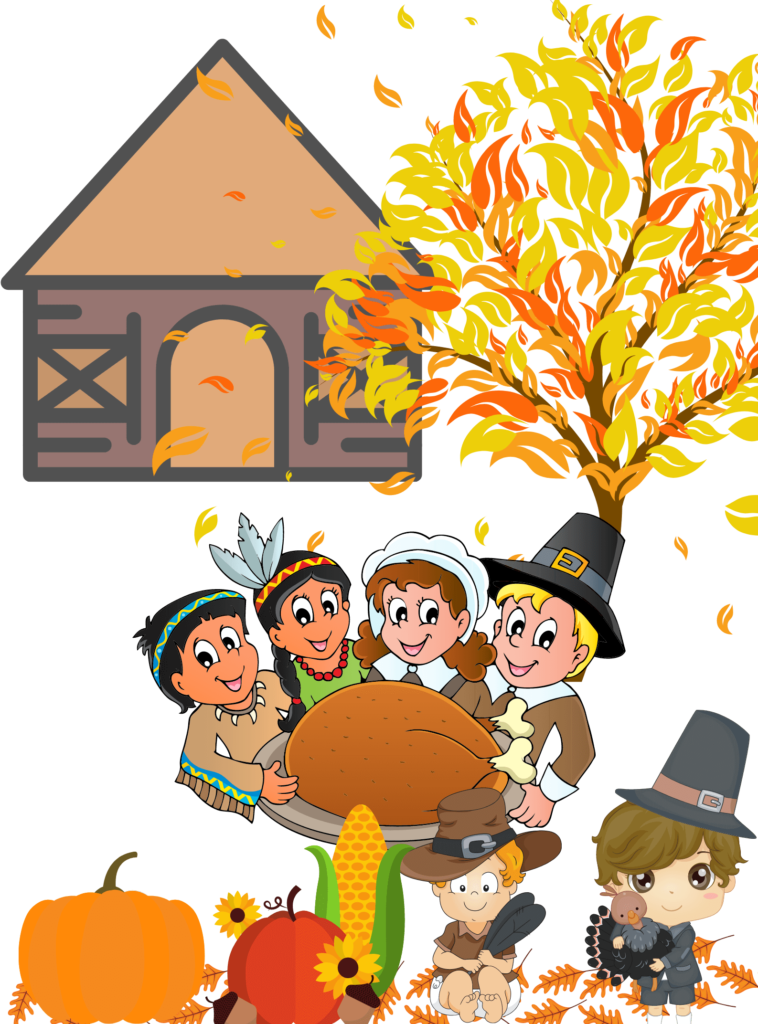 Thanksgiving Picture prompt
We know that there's a lot of learning that can be had with picture prompts. The Thanksgiving edition is no different.
Just show them a Thanksgiving scene and ask them to identify the items. We can also encourage them to describe each item – the colour, shape, size, etc.
Things to be Thankful For
This is a perfect activity for Thanksgiving Day! Get a bunch of questions ready asking what each family member is grateful for.  
Make the questions silly to get a laugh or slick to get everyone thinking. Make sure AAC users have access to all the necessary vocabulary.
Some example questions can be:
What's something red 🔴 that you are grateful for?
What is a liquid you are thankful for?
What's something stinky that you are thankful for? 😝
What flower 🌸 are you thankful for?
What's something that you don't have that you are thankful for? ( A tricky one in the mix)
The Who Likes What Game
This is more a reading activity than a game. But with a bit of creativity, we can definitely gamify this.
Click on the image to download this activity as pdf.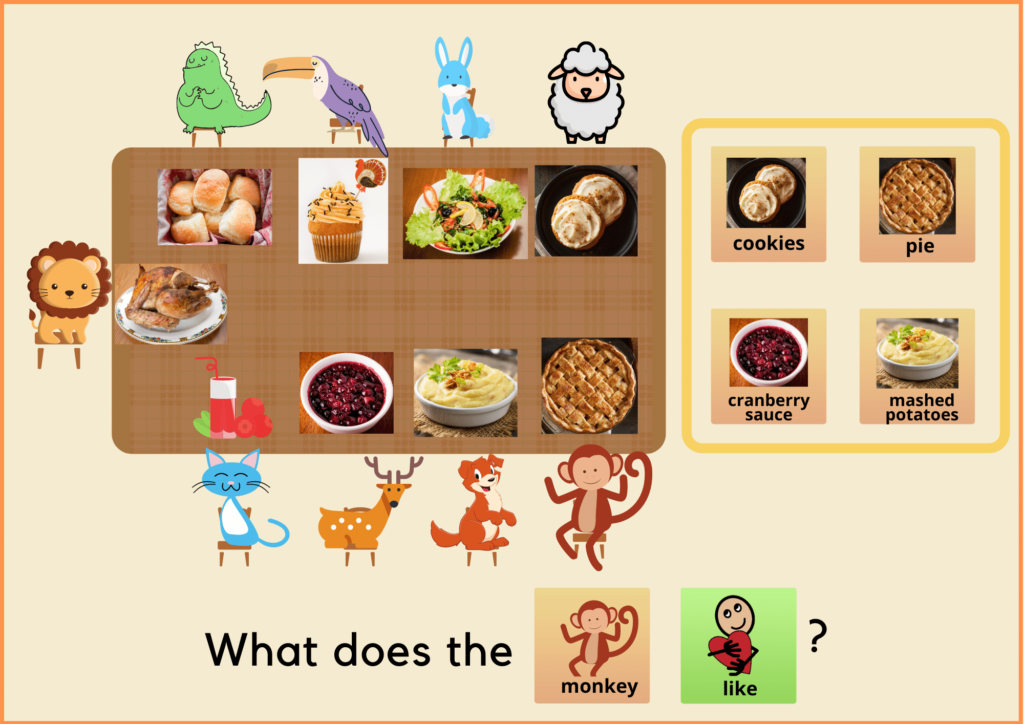 You can use this pdf to play the memory game where everyone tries to recall who likes what.
How about trying to remember who sat next to who?
Shall we count the guests? Oops…did you count the host too?
You can also give clues for each dish and ask everyone to guess who likes it.
"Who likes the red juice?"
"Who likes the baked dessert which look like a muffin's twin?"
You can see that there are several ways to have loads of fun with this one.
Hope you and your family have a fantastic Thanksgiving. Find ways to make Thanksgiving a fun experience for special needs children here. Here are some tips to host an Autism-friendly Thanksgiving.

Team Avaz is grateful for your continued support and all the love you have shown us over the years 😊