Teletherapy for AAC learning comes with many surprising benefits. But teaching generalisation of skills can be quite difficult in remote therapy. If you are not aware of the term 'generalisation', it means helping the AAC user learn to use the skill that was taught in the therapy session, with people other than the therapist/facilitator, in places outside of therapy and in different activities other than the ones practiced in therapy. In this blog, I outline a few strategies that I used for my client who is an adult, text-based AAC user.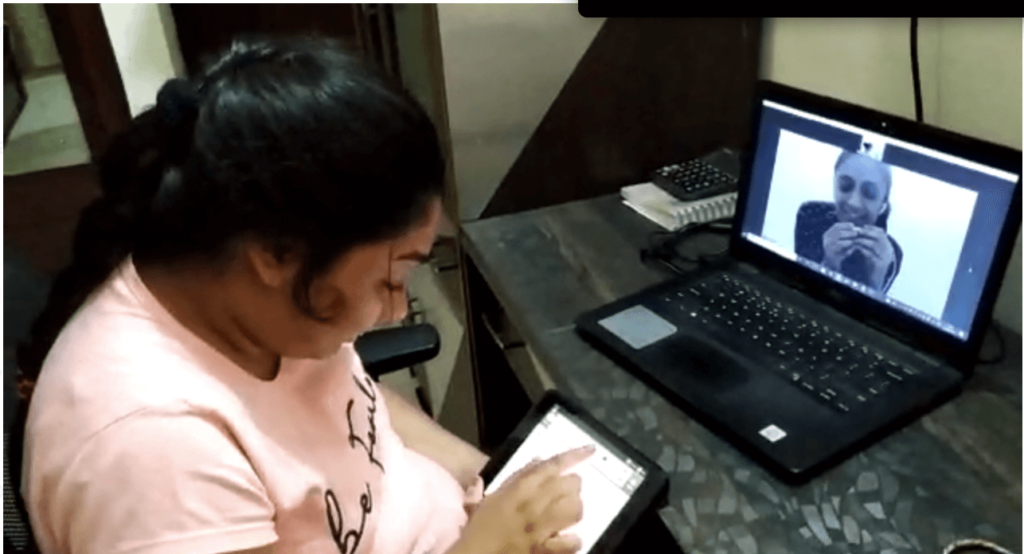 One of our goals in therapy was for her to practice conversations. This primary goal had other secondary goals which were:
Understanding the 'back and forth' aspect of communication or 'two-way' communication
Understanding and following the different rules of conversations
Learning that everyone gets to 'lead' a conversation
To practice asking questions in a conversation
Generalisation of these skills in teletherapy seemed daunting initially, but as a team, collaborating with the family, we found success with some activities. I hope to share ideas of activities that we tried and those that I hope to try, with the aim that it would be helpful for your AAC user.
Continuing Conversation Practice at Home
Conversations are how we connect with others and build bonds. I wanted the AAC learner to be able to have conversations beyond the therapy sessions. One of the activities we did for this was to have conversations through email.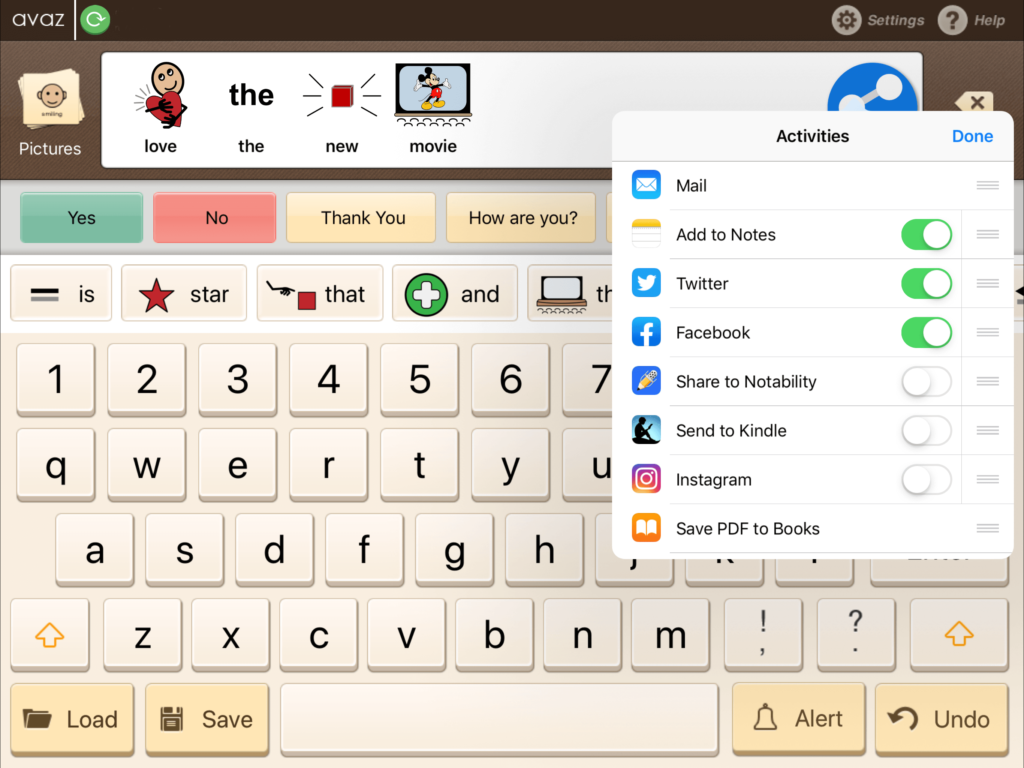 The conversation topics were different depending on the activity. We often read a short news item and then had a discussion about it, or we chose generic conversation topics based on a video she watched or a message she read.
For example, after watching a video, we decided to chat about an idea that was new to her – volunteering.
I described the concept and sent her a video to watch for better understanding. I then asked her to email her thoughts on it over the weekend.
This is what she had typed in her Avaz AAC and emailed –
"Volunteering Means Willingly Caring And Helping Other For A Cause."
These email conversations turned out to be an excellent way for the AAC learner to spontaneously share her ideas whenever she wanted to without being bound by 'therapy time'
Changing the Setting of the Conversations
My client is a big movie buff. She enjoys watching Bollywood movies and can tell you and sing for you the songs of most 90s Bollywood movies. So, I moved the conversations to the TV room where we watched a movie and then talked about it. Needless to say, she was excited about this activity and had lots to say.
Due to the time constraints of the sessions, we usually watched short films. After the movie, we had discussions about the movie, the story, and shared our comments about the same.
This was her response to the short film, Mr Indifferent on YouTube :
"I Can Cry Because Most People are Indifferent".
Moving conversations to different rooms within the house gradually gave the AAC learner the confidence to independently communicate using her AAC system in different settings.
Conversations with Different Communication Partners
As she became more confident in her conversations with me, the next step was to support her to have similar conversations with her friends and family. We encouraged family members – her cousin, or her dad to get involved in the teletherapy session. So instead of the three of us – the AAC learner, her mom, and me in the virtual meeting, there were now four of us. I facilitated the conversation, but mostly the AAC learner practiced her conversations independently. She made introductions to the new members in the meeting, led conversations and enjoyed the entire experience as she was thrilled to have her favourite people join the chat.
Here's how the conversation went in one of the sessions.
The AAC learner was talking about planning a holiday with the family and she was responding to her parents' questions.
She was encouraged to ask questions to elicit use of different communicative functions during a conversation.
AAC Learner – Is resort expensive?
Father – Yes, it's expensive.
The AAC learner was encouraged to comment and to maintain the conversation.
AAC Learner – Then we can stay in resort for two days
The family reported that the AAC learner was beginning to have longer conversations than she normally would, with her father and other family members.
Conversations without Therapist Support
The family chat sessions were also carried over at home without my support. The family set up a video call or organized a time to practice within the home. Sometimes, we prepared the questions to ask beforehand so that she was less anxious about the chat.
The practice sessions were simple everyday things such as what food to order or her favourite topic such as where to go on holiday next.
These independent home practice sessions sounded something like this:
AAC Learner- I want to eat from restaurant please order
Parent- What do we order and how much for all?
AAC Learner- Chicken lollipop 2 plates Spring Roll 3 plates Manchurian 2 plates Fried rice
The important takeaway from this conversation was that the AAC practice does not need to be a complex activity. Instead, it can be something as simple as ordering food on a lazy Friday night.
Some other activities that I hope to set up for the AAC Learner are to have conversations with her friends, other teachers or therapists and then slowly move to the people in the community.
Given that she is a young adult, other activities to try are conversations with her peers through messaging applications and on social media platforms.
Teaching generalisation of AAC skills in teletherapy may pose its own challenges. Since the number of places that we can visit is restricted due to the pandemic, we may have to rely on the internet to encourage communication in different settings. We may need to get a bit creative using technology. But with a little bit of planning and collaborative effort from families, communicators can learn to generalise their AAC skills and use them to freely express themselves.
WRITTEN BY
Nayantara Nambiar, MSP, BASLP
Speech Language Pathologist

Trained in India and Australia, I am passionate about supporting people with communication and swallowing difficulties. Equipped with experience in Rehabilitation, School and Early Intervention settings, I strive to provide a holistic intervention approach tailor-made for my clients and their families.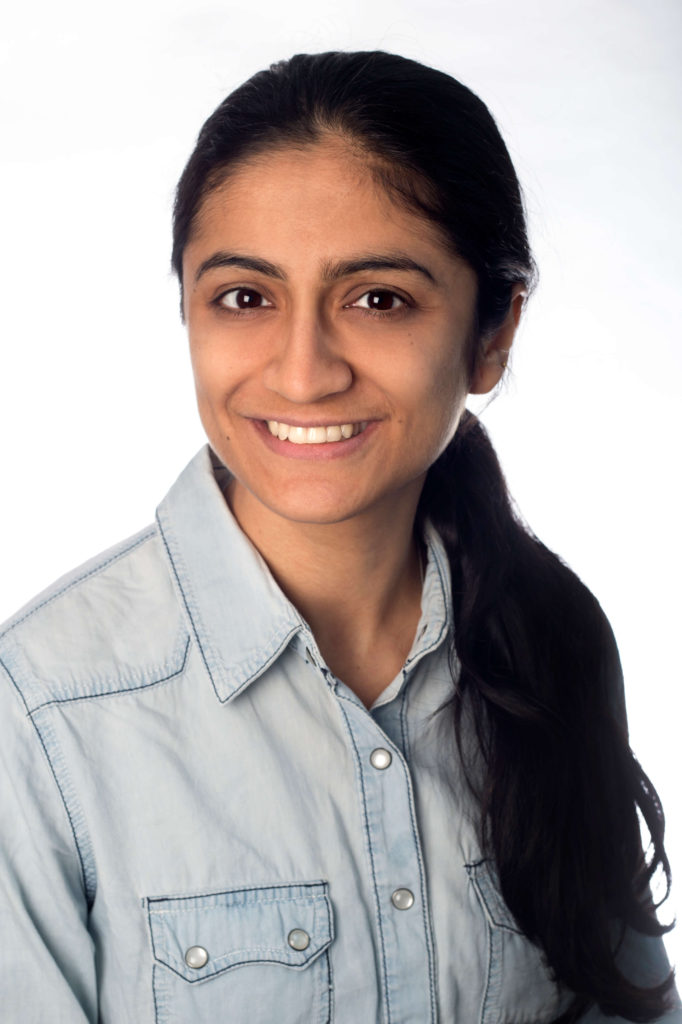 References: