Every year during October, Team Avaz plans several initiatives to spread awareness about AAC solutions. We do this to get rid of AAC myths that are still prevalent and to educate parents and professionals about the role AAC can play in inclusion and acceptance. This year too, our team put together several events to celebrate AAC Awareness month. Here's a summary of our AAC awareness initiatives during October:
Webinars by Experts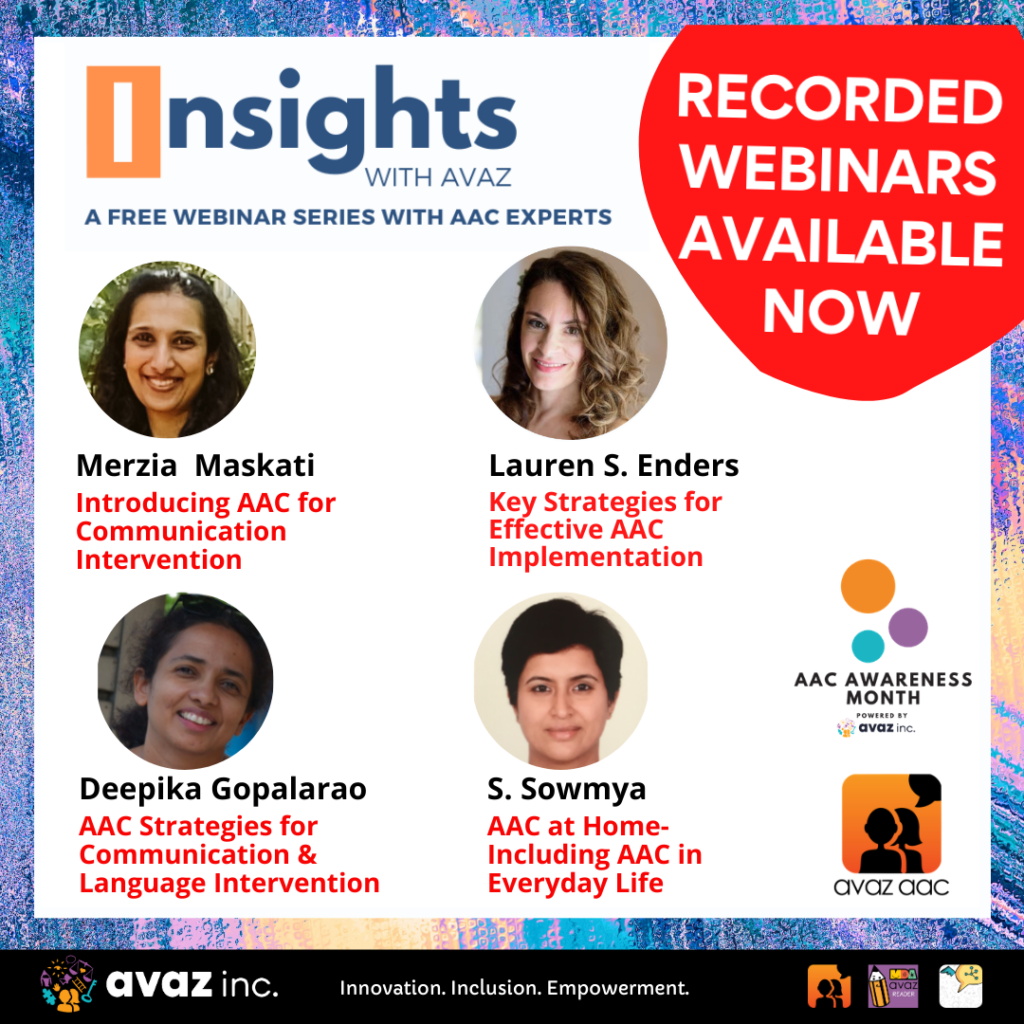 We were delighted to see the overwhelming response to the informative webinar series 'Insights with Avaz' presented by some of the best AAC experts. We are glad that these free webinars could benefit special educators, SLPs, and parents from different parts of the world. It was heartwarming to receive amazingly positive feedback from all the attendees. Here's a sample of the feedback for you:
It was really informative, and a game changer. Thanks a lot 😊

__________________________

It gave some wonderful insights on what one does not do while teaching to communicate through an AAC device.
If you missed any of these webinars, you can find the recorded webinars here.
Team Avaz's AAC Fun
Being AT developers is a role that requires sensitivity to the needs of AT users. 'AAC day at Office' is one way we try to understand the world of AAC users every year. We use AAC for the entire day to communicate with each other. This year, our AAC day had to be virtual. So, the team got a little creative and decided to have AAC Fun Day over Zoom. There was music, dance, games, and taunts – all using AAC. This was probably the most fun the team had in recent times. Our Virtual AAC day brought to fore how fun social interactions give a sense of belonging and togetherness, and how AAC users must be equipped with robust systems that allow that.
Spotlight on AAC Users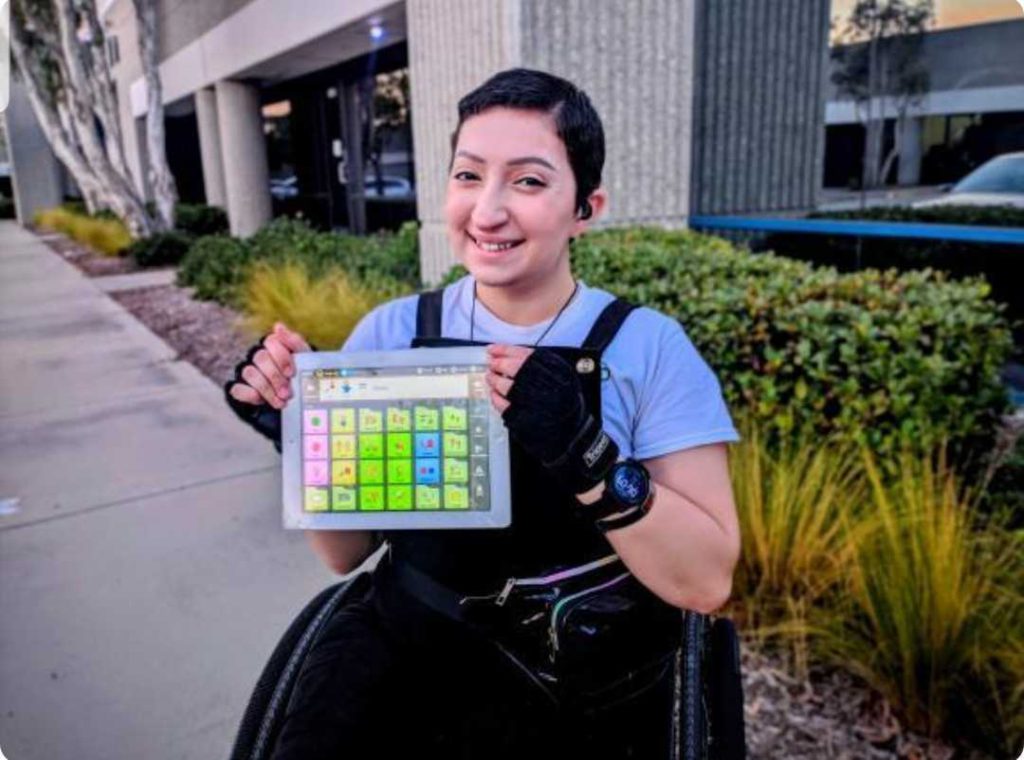 This year, we were happy to put AAC users front and center of our AAC Awareness efforts. Drewy NovaClara Curious wrote this candid guest blog about how AAC users are treated differently. The blog also discussed stim positivity and the need for inclusion for AAC users.
Our Facebook and Twitter headers proudly display the talents of Somya, who has speech disabilities and uses AAC to communicate.
Apart from the above initiatives, also had an app giveaway on social media, the winner(s) of which will be announced soon. We also had conversations with parents and professionals to understand the barriers for AAC implementation. All in all, We are pretty pleased with our AAC awareness efforts this year. That said, we know this needs to be an ongoing thing and we will continue to spread awareness about how assistive tech solutions can lead to inclusion and acceptance.
Hope you enjoyed reading about all the happenings during AAC Awareness Month. Please share your feedback and suggestions below