What are some of the activities that we can do with our child using Avaz? 
This is one of the frequently asked questions from parents that we meet. And our favourite suggestion is reading a story along with the AAC system that the child enjoys! Using a simple strategy called RAAP – Read, Ask, Answer and Prompt, parents can really work on the child's communication skills too.
Leave us a comment below if you have a different strategy (or activity) that you would love to share with parents!
(The inspiration for the infographic is this blog post from PrAACtical AAC. )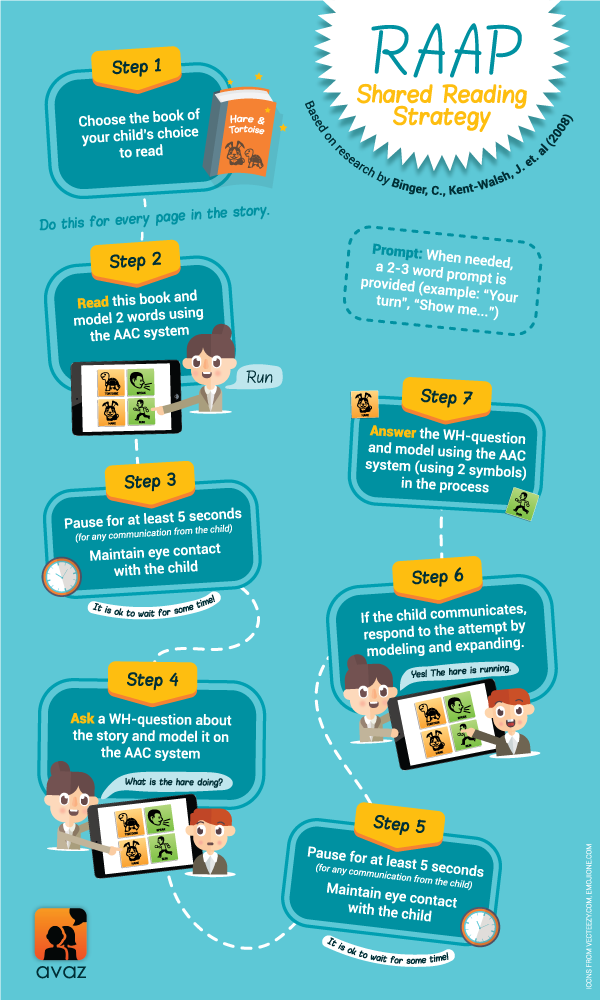 Download the high resolution version by clicking here.