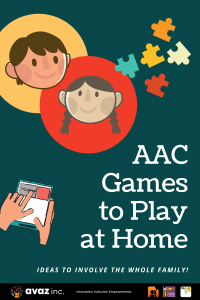 So, schools are closed and we are home religiously following WHO guidelines for social distancing. News updates paint a bleak picture. While it's important to stay aware, we cannot let the crisis consume our minds. So, let's consider this challenge an opportunity in disguise- an opportunity to spend some quality family time, to build communication and strengthen family bonds. 
Connecting with others  during these trying times can keep our anxieties at bay. Some of these games can be played with other AAC users over social media. So, families with AAC users can get together and plan for some organized AAC fun. 
Ditch the TV and movies, folks. It's time for games. Fun games that AAC users can play with their families 👨‍👩‍👦‍👦. Click on the images below to see how to play these awesome games:
WORD CHAIN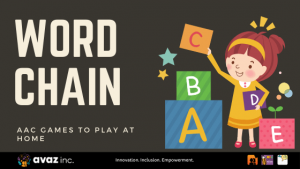 MEMORY GAME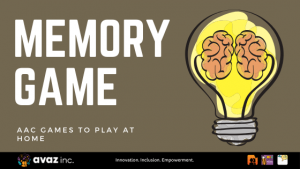 WHO'S THE BOSS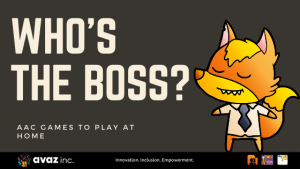 GAMES WITH DIGITAL ASSISTANTS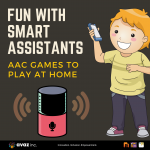 With young kids missing school and therapy sessions, exciting games like these can fill their days with fun and joy. It will also enable them to keep in touch with their AAC learning and continue the progress they have made with it at therapy. It can also help in shifting the focus away from the glumness around us and make time for self-care and family well being. 
Did you like these games? Please share screenshots or videos of how you played the games with friends and family. You can post them in the comment section below or send them to support@avazapp.com