As we wrap up this eventful year, here's a look back at all the happenings of 2020. The overwhelming feeling for Team Avaz while preparing for the new year is that of gratitude. We feel fortunate that we get the opportunity to continue to do what we love. The support and kindness we received from you have truly inspired us to do better despite all odds. We take this moment to send our warmth to everyone who is staying positive and hopeful as we face some tough challenges together.
Work From Home Problems Productivity
The lockdown, spotty internet, storms and power outages – these were real hurdles to deal with. But like millions around the world, we learnt to put humanity first and found ways to support each other. Productivity and work efficiency were just byproducts of the team's sincerity and perseverance.
Several 'Can you hear me now?' Zoom messages later, we are happy to have come out with a lot of significant product updates. Working in our pajamas may not be a great look for professionalism but it sure got the job done for us this year 😁
The Positive Impact of Communication
We have always believed in the power of language and communication 💪🏼 Given the unprecedented circumstances this year, we all found strength by communicating with each other. It has been heartening to see how AAC turned out to be a potent tool for communicators to seek support, express their feelings, and connect with their families during these difficult times. AAC definitely proved to be a worthy ally that delivered big time by becoming the voice of those with complex communication needs 🙌🏼
Our heartfelt thanks goes to our users, professionals, and parent groups for sharing moments that mean a lot to us. Listening to your amazing stories and experiences have definitely put a smile on our faces and lifted our spirits up.😍
From self-regulating to communicating with friends and family, it's heartening to see how Avaz has served as our users' voice. It has been equally fascinating to see how educators and parents use Avaz for visual schedules and social stories.
Read about how disability advocate and wheelchair model Drewy uses Avaz AAC here.
Empowering Parents and Professionals
Informed Parents & Professionals = Successful AAC Implementation
That's the magic formula, right? When parents and professionals know better, they do better. And that results in empowered AAC users who receive all the support they need and deserve.
We've been on a mission to raise awareness about AAC and its efficacy for several years. This year too, we partnered with the best experts to bust myths, educate parents and professionals, and spread the word about AAC.
Expert Sessions
The AAC awareness month webinars presented by leading AAC experts covered the entire gamut of topics related to AAC adoption. Starting from understanding AAC to language intervention, strategies for AAC implementation, and AAC at home, the webinars are packed with useful information for parents and professionals. Watch the recorded webinars here.
Enlightening Conversations
We collaborated with like-minded social media influencers to have important discussions about AAC and mindsets towards technology adoption in society. We are grateful to all the parents and experts who participated in conversations to raise awareness about assistive technology solutions. You can get valuable insights from special needs parents and experts here and here.
Parents Sharing Experiences
Parents are probably the best placed to talk candidly about the small wins to look for and pitfalls to avoid while supporting a child's communication journey. Hear from parents of Avaz AAC users share their learnings and answer queries from other parents new to AAC and Avaz.
Avaz Spotlight
People with speech and language difficulties cannot be defined by their challenges. There's more to them than their mode of communication. Avaz Spotlight is our ongoing initiative to shine a light on the many talents of Avaz AAC users. Check out our cool Facebook covers and Twitter headers that proudly display the creative talents of our users.
Product Updates
There were some key product developments and upgrades we brought out in 2020. Here's a look at some of the top app updates:
Avaz AAC in iPhones!
As promised at the start of the year, Avaz AAC app is now available on iPhones. With this major move, Avaz Inc. looks forward to opening the doors of communication for many more users worldwide. This is especially useful for our young users who have grown up using Avaz AAC on tablets, are now transitioning into adolescence & adulthood.
Avaz AAC Available in Hungarian now!
Communication is about the culture, traditions, and heritage of the language we speak! So, It's truly a delightful holiday gift to know that people with communication challenges will be able to connect with their Hungarian-speaking families through Avaz app.
It all began when Zsolt and Veronika, parents of Vince, reached out to us with the idea of making Avaz available for all Hungarian-speaking people with complex communication needs. We are proud to have collaborated with them to bring this idea to life. We thank our Hungarian partners too whose passion for making a difference has resulted in the vision of a Hungarian AAC app becoming a reality!
Avaz India – Personalization made Easier
We added several features to Avaz India to support AAC users and their communication partners. We've included a personalization screen that guides the user to make Avaz app their own. Adding personal pictures, images from the internet, and adding new words is now a breeze. Just follow the instructions on the screen and let the app do the rest. 😊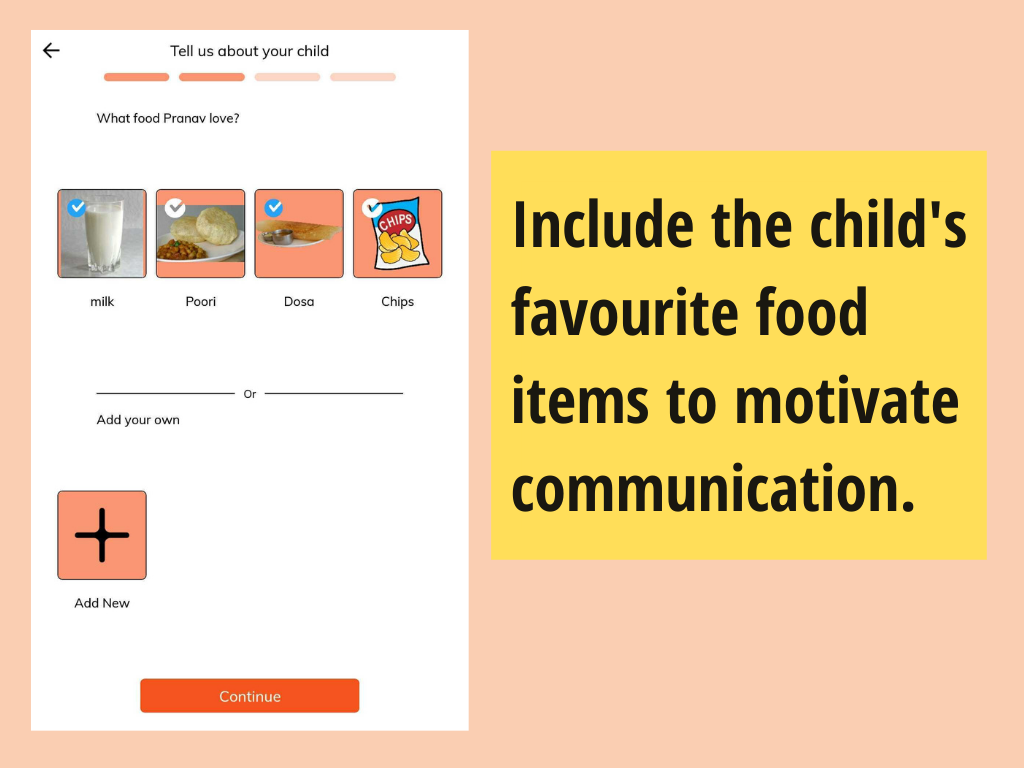 Comprehension Revamped in Avaz Reader
The improved Build Mode in Avaz Reader parses sentences for easier comprehension. It breaks up sentences into parts and lets the child focus on one chunk of information at a time.
Avaz Reader now supports multiple languages! You can read text in several languages including French, German, Hindi, Tamil, etc.
We are thankful for all the support, feedback, suggestions, and kind words we received throughout the year. We promise to strive harder to do what we set out to do – enable inclusion and empowerment of those with special needs through assistive technology solutions.