Schools across the world are beginning to reopen allowing children to be in physical classrooms instead of their virtual learning environment. This involves children getting ready to head back to school after more than a year of learning from their homes. New school year, new teachers, new schedules – all this can cause anxiety in children. Children with special needs, especially, may need help in preparing for changes in their routines. Here are a few activities that can help children transitioning to being in school:
Visual Calendars and Schedules
When children know what to expect, they are generally less anxious. Create a school year calendar to explain to children about when school opens and the days they need to be at school. Put the calendar where the child can see it such as in their bedroom or in the classroom. Use pictures or symbols to represent school days and visually prepare them in advance.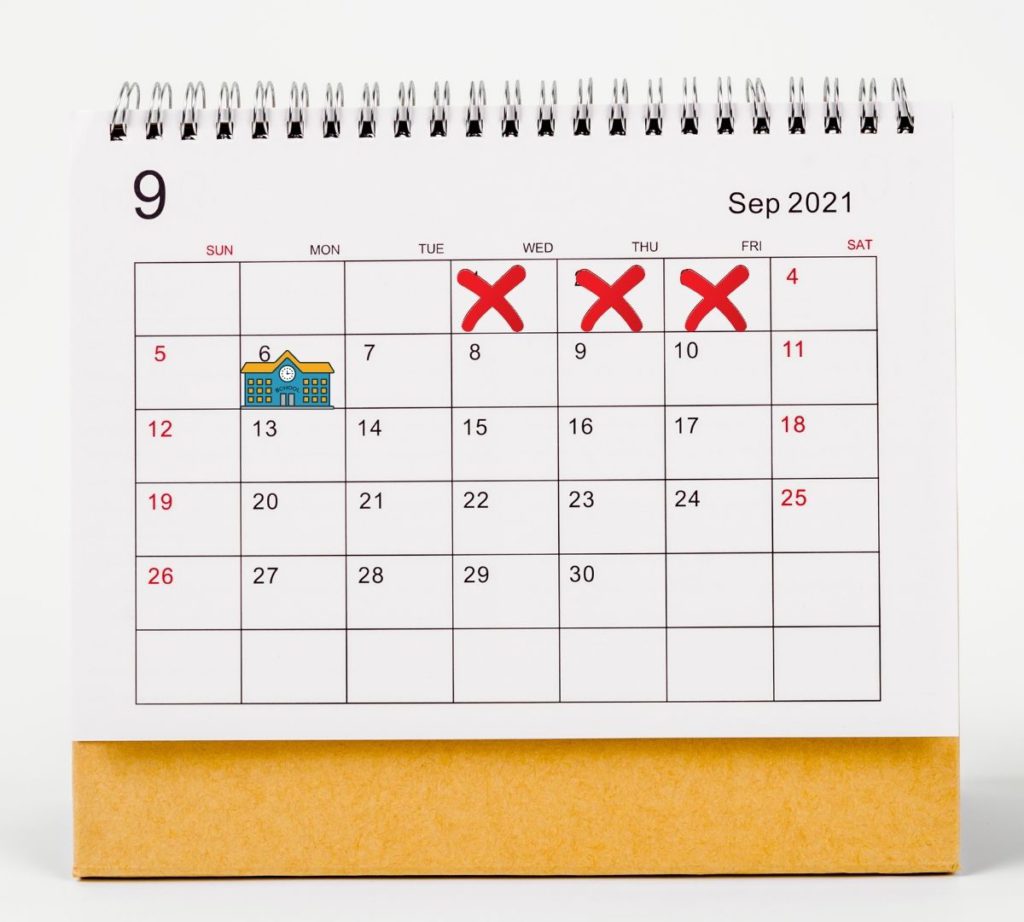 You can also help children visualize the countdown for back to school by using a paper chain. Use construction paper strips to make a paper chain with the number of days still school opens. Ask the child to remove one link every day until they reach the beginning day of the school year.
Visual schedules are another excellent tool that can show children what tasks/activities they will be doing at school. Visual schedules help children understand what is expected of them. This predictability helps them be prepared for the activities and tasks.
Sneak Peek of The School
Taking children on a school tour before they begin the new school year can help them get accustomed to the setting. Meeting their teachers and getting to experience their classroom ahead of time can also help them be prepared. This also gives an opportunity to explain classroom rules such as where to put their bags so that they have enough time to process the instructions in less distracting environment.
Make Getting Ready Fun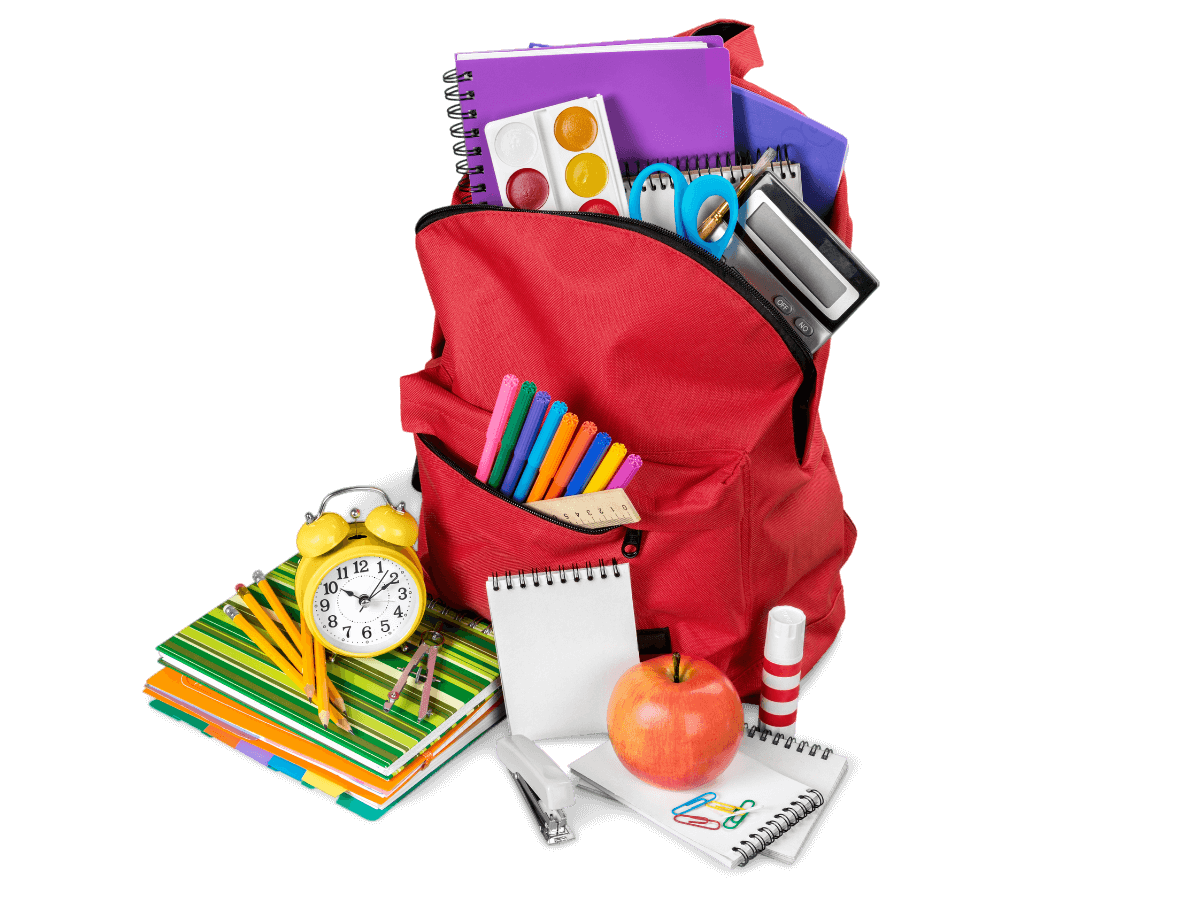 Superhero backpacks, Dinosaur erasers, Disney lunch bags – Get children involved in the planning for their new school year. Getting a say in picking school supplies can get children excited for school. Make a list of all the supplies needed and ensure that children can find them in their backpacks.
For children using communication devices, make sure that the device is charged and ready to use. Similarly, make sure they have all the vocabulary they might need in a classroom setting. Encourage them to ask for help or request for a break if they are overwhelmed. Avaz AAC has a Quick Folder with which communicators can have quick access to phrases. You can add more phrases according to the communicator's requirements.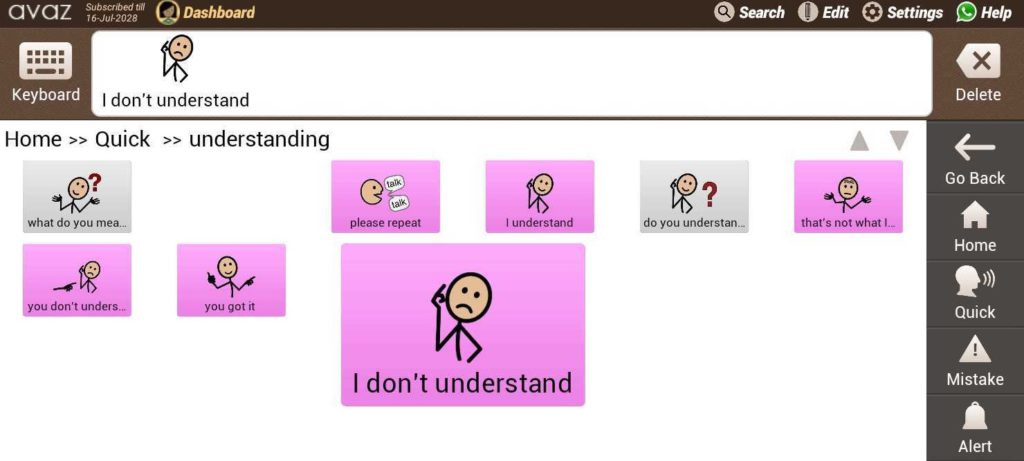 Practice at Home
Depending on what COVID mandates you have in place, practice masking, social distancing, and hygiene requirements at home. This will help the child understand expected behaviours at school. In case your child is expected to wear a mask at school, it's best to have them practice wearing a mask for longer periods. Talk to the child about how to wear their mask properly and how to take them off during lunch/snack. Make sure children have spare masks in their backpacks.
Hope you found these tips for back to school useful. Please share your feedback and suggestions in the comment section below.